Learn to code,
create & share amazing
AR experiences
A fun block-based programming environment to create animations, build interactive narratives, or program simple games in augmented reality
Build coding skills
block by block in 3D
Learn computer programming through engrossing training modules, games, mysteries and fantasy stories in our code school
Self-guided story puzzles teach basics of coding...
Cover topics from basic to advance
Stic Stac is inspired by over 50 years of research into computer programming education to keep individuals engaged for endless hours!
With SticStac, develop....
Problem solving and logical thinking,
learn Coding fundamentals,
team collaboration and experience immersive learning in AR!
Learn through creative exploration…make many different things…foster creativity
Stic Stac motivates learning through creative exploration, whether you want to share your story moments, a musical piece, or you are an aspiring gamer.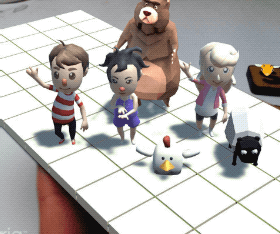 Build together, share your creations
With an easy click and record, send your favourite creations and custom messages to your friends and family. Your can also share it on Stic Stac community to get discovered.